Estarta's Diversity, Equity, and Inclusion (DEI) Committee recently hosted an art therapy session in light of the growing need to spread awareness regarding mental well-being. It was a great initiative, and our Estartans learned a lot about how creating art can actually relieve pent-up stress.
We would like to especially thank our very own Abrar Daradkeh for volunteering to teach everyone some lovely painting techniques as well! Lastly, we want to thank committee members Esraa Al Tamimi and Ayah Nashat for hosting the session.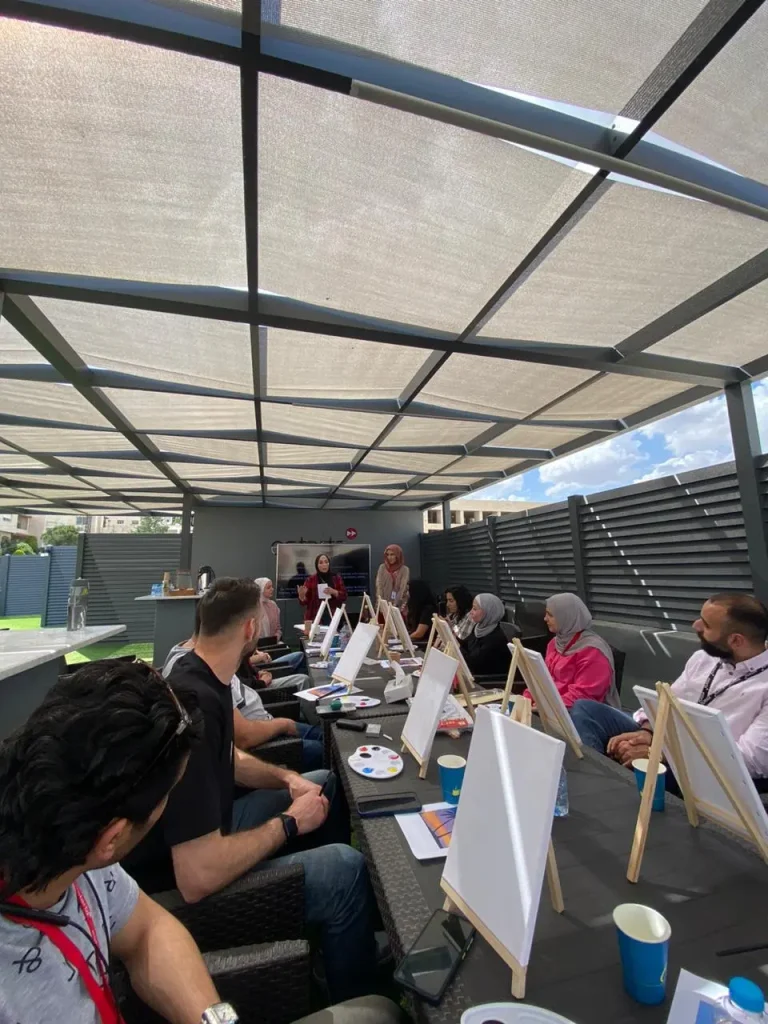 Definition
This is a unique discipline that combines creative techniques of expression through visual art mediums (not to be confused with arts therapy, which includes other creative therapies such as theater therapy and music therapy). The definition of it, a creative profession, can vary. As it were, it has its roots in the fields of art and psychotherapy.
Art in Psychology and Psychotherapy
Originally developed in the realms of art and psychology, this is a creative arts therapy profession with a wide range of definitions.
People's self-esteem, self-awareness, emotional fortitude, and sensory-motor function can all be improved by using this method. Additionally, it might help in conflict resolution and lessen distress.
Read more here.
Learn more about Art Therapy here.