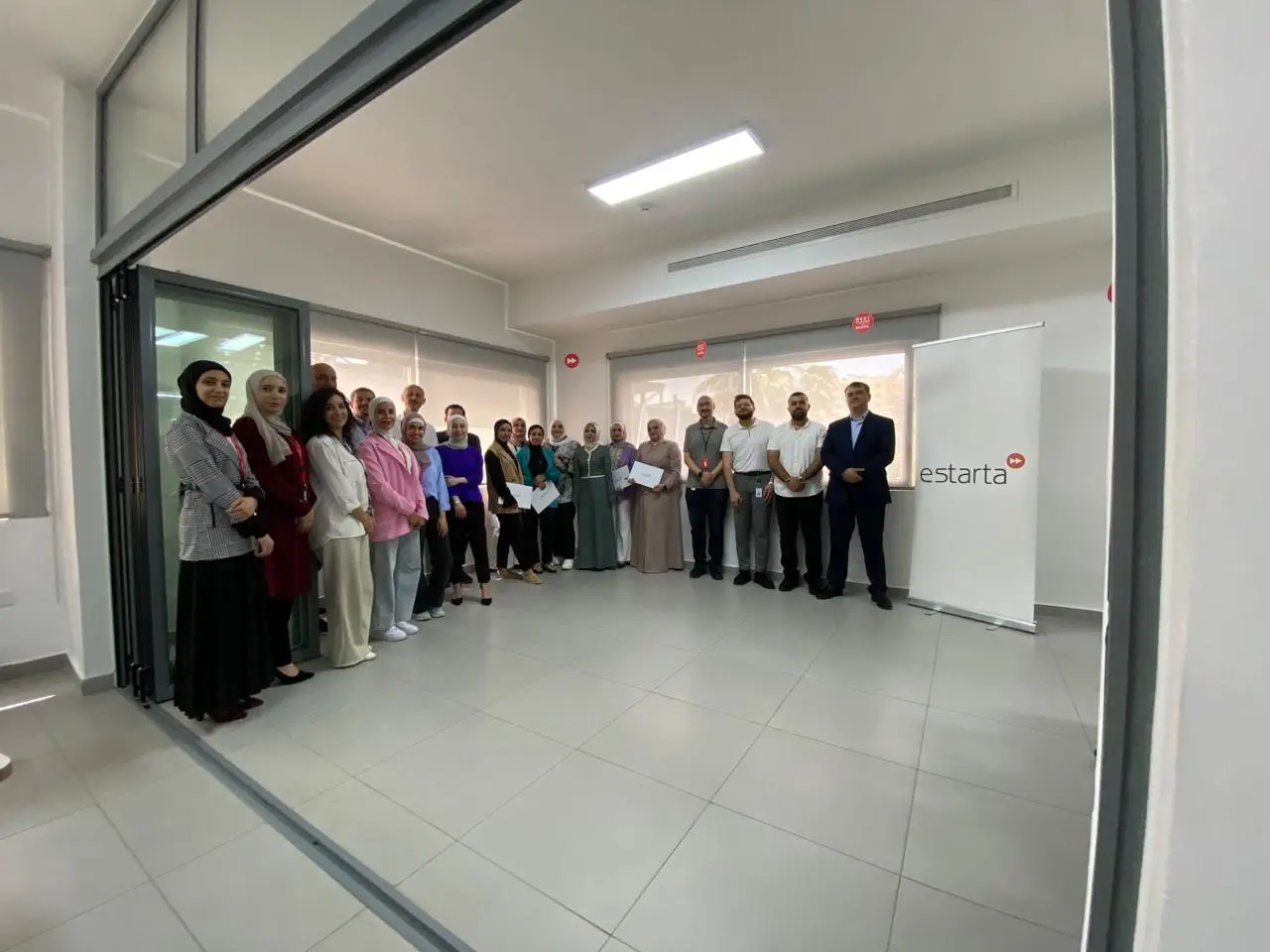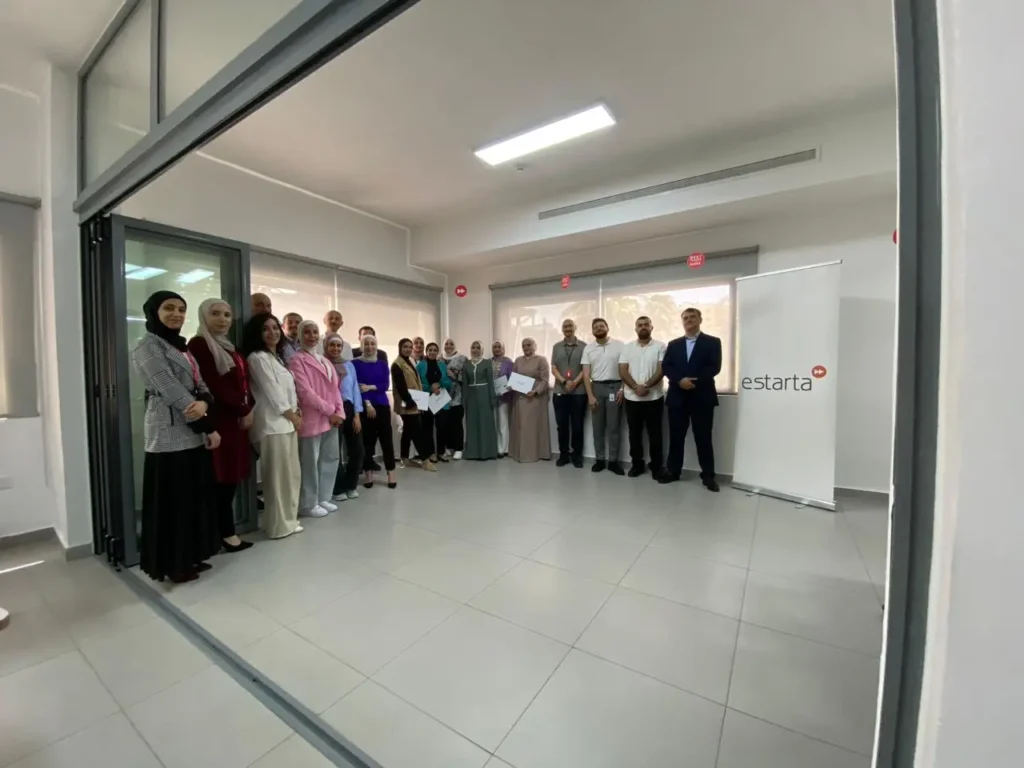 On Thursday, June 8, the Tafila Skills' Development Center, with which Estarta is partnered, celebrated the graduation of its second batch, which was entirely comprised of outstanding, bright ladies. Estarta, which is dedicated to promoting skill development, enabling individuals, and establishing a culture of perpetual learning, collaborated with the center to empower people in the southern Jordanian region. The graduation ceremony was a special moment in the center's constant efforts to uplift the paths of its students.
The Tafila Skills' Development Center has been delivering high-quality training programs for numerous people, with a special focus on women, under the leadership and support of Estartan trainers, helping them to acquire valuable skills and knowledge!
On the road to their training, the second group of alumni showed dedication and resolve, becoming certified professionals. The graduation ceremony provided a platform to honor their accomplishments and recognize their enormous potential. It also ended with many of the graduates signing contracts with Estarta, which was a huge plus for both parties.